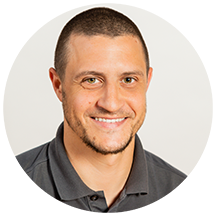 Matthew Sherwood - Manager of Innovation
Matthew is a Project Manager with over ten (10) years of professional experience in various aspects of civil engineering. Matt's skills range from infrastructure design to field data collection using a variety of tools. He is a technology lead within Rodriguez and his expertise encompasses software programs such as: AutoCAD Civil 3D, Google G Suite, Google Cloud, Zoho business solutions, FulcrumApp, Postgres & PostGIS, GeoServer, and ESRI ArcGIS.
Captain Matthew Sherwood serves as an officer in the United States Army Reserves. He is currently an Assistant Professor of Military Science (APMS) at Widener University. Matt served a tour of duty in Afghanistan 2013-2014 as an Engineer Platoon Leader.